Occupy history! You'll have fun decorating and furnishing this 100 year old Westwood home. It was built for a physician with apartments on the first and second floors, an office in the basement and staff quarters on the third floor. We've thoughtfully rehabbed the first floor apartment striving to keep the charm while providing a comfortable space for today. Transoms, pocket and French doors, chandeliers and old-style trim provide the former; a high-efficiency furnace, double-paned, vinyl windows and central air provide the latter.
Please note: Videos are from 2013. No significant changes but will be updated as soon as apartment ready for next resident.
Click on the picture to join the property tour-->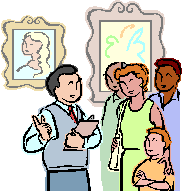 Click here to see the Youtube video.
Click here to view a property diagram.


Living room with decorative fireplace, functional French and pocket doors. Elegant hardwood floors.


Small kitchen designed to maximize space.
Large pantry to right of refrigerator has pull-out bottom shelves for easy access.


Glass door cabinets and a Kohler sink with faux antique faucet complement a 100 year old house nicely.



Plenty of room for a night stand and dresser even with a queen size bed.


Spacious master closet.





Full bath with tub and shower stall.


Look old, but are brand new.


Shower.


1 garage space included in rent. Driveway shared (apts take turns every other month)


Never worry about scraping windshields again!


Great neighborhood for walking. (Firehouse decommissioned)

Designed by Samuel Hannaford
Visible from dining & living rooms

Former Cincinnati & Suburban Bell Exchange building - now home of Madcap Puppets
Visible from dining & living rooms

Westwood Town Hall
Right across the street.